This Page Last Updated
July 23, 2014
Visitor Number

---
Shirl Sings
It's Time You Learned
To Love Again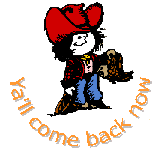 Shirl sings
Tears God Understands



I have a tremendous amount of
Videos and MP3's on my website.
It will take some time to View and
or listen to all of the Videos. So
come back often to see if I have
anything new.
This page will always have the
newest videos that I have uploaded to You tube. Meanwhile you can view them on my You tube channel.
Please just click the link above.
Thanks Again for visiting...
Howeetree
"This website can only be viewed
on High Speed Internet."

Shirl Sings
I Need You More Today